President's Volunteer Service Award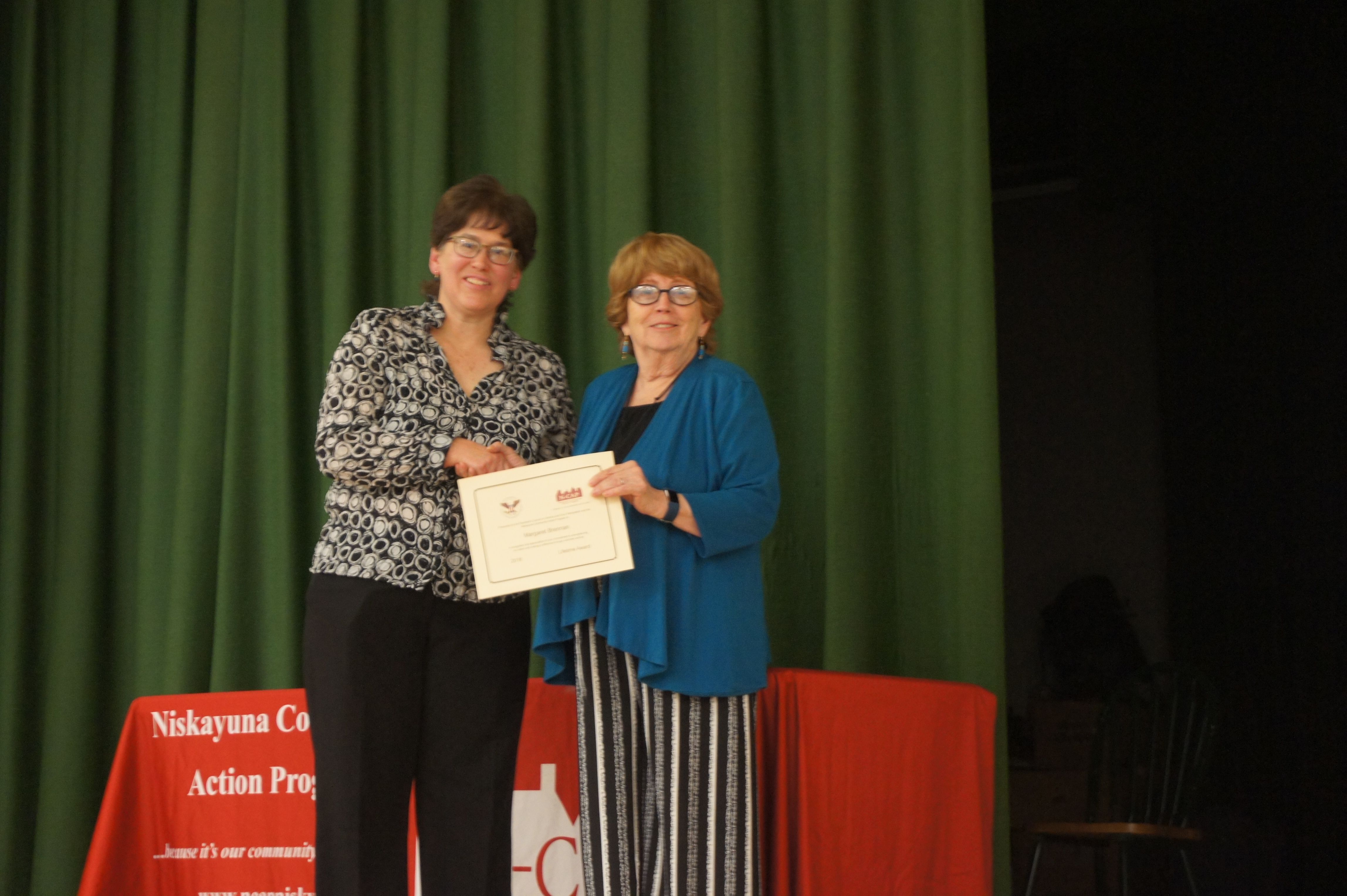 The President's Volunteer Service Award is issued by the President's Council on Service and Civic Participation on behalf of the President of the United States of America. The award recognizes the best in American spirit and encourages all Americans to improve their communities through volunteer service and civic participation. The award is given to individuals, families and groups that have demonstrated outstanding volunteer service and civic participation over the course of a 12-month period. N-CAP recognizes volunteer work completed during the period of March 1st through February 28th. Our deadline for submission is March 10th.
Any individual, family or group can receive Presidential recognition for their annual commitment to volunteer service. In addition, individuals who complete 4,000 or more hours of volunteer service over the course of their lifetime will be recognized with the President's Call to Service (Lifetime) Award. 
To earn an award, individuals, families, and groups must keep a record of volunteer activities. (An easy way to do this is to keep a spreadsheet of your activities and attach it to the entry form.) N-CAP will host a ceremony on Monday, May 20, 2019  to honor volunteers who performed enough service hours the past year. Honorees are eligible to receive a pin and a certificate of recognition.
The award criteria are as follows:
| Hours by Award | Bronze | Silver | Gold |
| --- | --- | --- | --- |
| Kids (5-10) | 26-49 | 50-74 | 75+ |
| Teens (11-15) | 50-74 | 75-99 | 100+ |
| Young Adults (16-25) | 100-174 | 175-249 | 250+ |
| Adults (26 and older) | 100-249 | 250-499 | 500+ |
| Families and Groups* | 200-499 | 500-999 | 1,000+ |
President's Lifetime Achievement Award:  Individuals who have completed 4,000 or more hours in their lifetime.
* Two or more people, with each member contributing at least 25 hours.